GIRLS ON THE RUN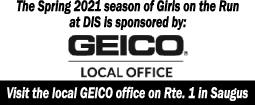 Welcome to Girls on the Run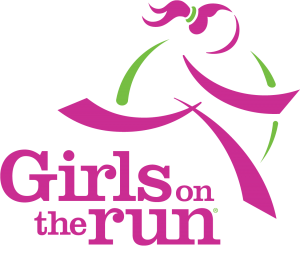 Danvers Indoor Sports is excited to host a chapter of Girls on the run for grades 3-5. Girls on the run inspires ALL girls to build confidence and make intentional decisions, while fostering care and compassion for self and others. Our trained coaches will use physical activity and dynamic discussions to build social, emotional and physical skills in every girl while encouraging healthy habits for life. In today's unpredictable world, the strategies learned at Girls on run are more important than ever.
Program Specifics:
Girls on the run will meet twice per week for 8 weeks in a hybrid model (16 lessons). The fee is $235 and includes trained coaches, an Individualized Participant Kit, including a program journal, t-shirt, water bottle, medal, face mask, healthy snacks, and more! These kits will allow us to deliver our transformative, evidence-based curriculum safely, taking into account social-distancing and health guidelines from the CDC. At the end of the 8 weeks of training, girls can participate in a socially distanced in-person end of season 5K on June 5th hosted at Danvers Indoor Sports.
Girls Ages:
Grades 3-5
Program Days:
Monday (virtual via Zoom) 4-5pm
Thursday (in-person and outdoors at Danvers Indoor Sports) 4-5:30pm (indoor space available for inclement weather)
Program Fee: $235
Monday (via Zoom)
March 29
April 5
April 12
April 26
May 3
May 10
May 17
Thursday (in-person)
April 1
April 8
April 15
April 29
May 6
May 13
May 20
5K Race Day
June 5th – Danvers Indoor Sports 5K
Sandy Mahoney
I was diagnosed with asthma at the age of 2. As a young child I knew my limitations, but soccer and sport were just as much a part of my life as asthma. While I was limited in some ways, I reveled in the athletic accomplishments that I made over the years and how sports made me feel: confident, determined, strong. It has always been important to me pass along my love of sport and fitness to young children no matter how big or small their own success stories are.
I've coached soccer and youth fitness for almost 20 years, I am a kid's wellness coach, I've started an elementary school running club, I've lead Girl Scout troops, and ran road races from 5Ks to a half marathon. Being a mom of 3 girls, it has always been important to me to show them that the length of your stride, the power of your kick, the agility of your body, and the breath in your lungs cannot stop you from doing your best.
I'm excited to be working with GOTR and share my experiences, be inspired by young women, and watch them become empowered by their individual successes through sport, fitness and camaraderie.
Luke Padilla
Growing up, long distance running was never something I thought I would make a habit of, let alone enjoy, but running has become an integral part of my life for the past seventeen years. I started running in seventh grade, and ran cross country all through high school and college, running the Boston Marathon twice along the way. Nowadays, I coach the boys and girls varsity cross country teams at Lexington Christian Academy, my alma mater.
I am thrilled to be coaching with GOTR, as I hope to instill a love and appreciation for running. More than that, however, I hope that these young women find that they are stronger, faster, and can go further than they realize, and in doing so discover a perseverance that will translate to all aspects of life.