Welcome to Girls on the Run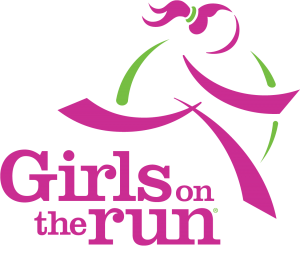 Danvers Indoor Sports is excited to host a chapter of Girls on the run for grades 3-5. Girls on the run inspires ALL girls to build confidence and make intentional decisions, while fostering care and compassion for self and others. Our trained coaches will use physical activity and dynamic discussions to build social, emotional and physical skills in every girl while encouraging healthy habits for life. In today's unpredictable world, the strategies learned at Girls on run are more important than ever.
Program Specifics:
Girls on the run will meet twice per week for 8 weeks in person (16 lessons). The fee is $225 and includes trained coaches, an Individualized Participant Kit, including a program journal, t-shirt, water bottle, medal, and more! 
At the end of the 8 weeks of training, girls can participate in an end of season GOTR 5K.
Spring 2023 information coming soon
Michele Reyen (Head Coach)
This will be Michele's second season coaching Girls On the Run and she can't wait to get started.  Michele is a director at MGH for various programs focused on public health, mind body and resiliency research.  She has also been a Girl Scout troop leader/volunteer for over 5 years.  In her free time, she loves skiing, reading, spending time with her 2 daughters and she really loves running.  Last October, she ran her 2nd half marathon.  Michele is really looking forward to the GOTR program and helping a new set of girls build their endurance, self-confidence and resilience. 
Danielle Caturano (Coach)
Danielle is brand new at coaching Girls on the Run but is not new to the program. She has wanted to work with GOTR for years and is so excited to finally get her chance. Danielle is a Project Manager for the Mayo Clinic, working primarily with Information Systems and the Laboratory. Danielle is married to Jason and has three daughters (11,12 and 17) which is why the program is so important to her. She also shares a love of running long distances and has completed several marathons and half marathons over the years. Outside of work, parenting and running Danielle loves a good Netflix binge, baking cupcakes and the beach! Danielle is really looking forward to helping girls achieve their goals with confidence and determination. 
Sandy Davidson (Coach)
Coaching GOTR will be a brand-new experience for Sandy, she is excited to get started! For the past 15 years Sandy has worked for a large pediatric practice that has a strong collaborative relationship with Boston Children's Hospital. She has also been a Girl Scout troop volunteer for 5 years.  She loves to hike and run! Sandy has completed two half marathons over the years! She has 3 children, a daughter (11) and twin boys (8)! Sandy is really looking forward to meeting and getting to know the GOTR team!