Page updated – 12/16/2020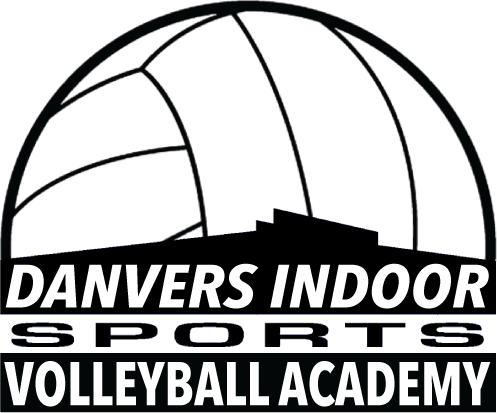 The Danvers Indoor Sports Volleyball Academy is the place where athletes train to learn about the great sport of volleyball, develop strong fundamentals, raise physical skill level, and increase court awareness. The academy is great for beginner and experienced volleyball players looking to refine and advance their skills. DIS Volleyball Academy coaches follow the coaching philosophy that is used by the USA Olympic volleyball program and create an atmosphere that encourages learning while having fun! All camps and classes have a 10:1 coach to player ratio and players will receive at DIS VBA t-shirt.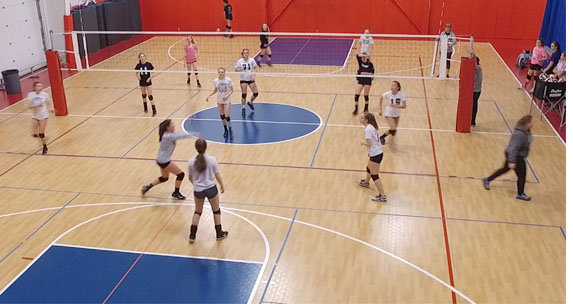 The DIS VBA Skills Class is a 5 week skills class that runs every Monday and Wednesday from 4-5:30pm for athletes in 6th-9th grade. When registering for either of the skills classes please choose all 5 Mondays, all 5 Wednesdays, or all 10 days! The program is focused on teaching strong fundamentals in all skill to allow each athlete to become well rounded with full understanding of how volleyball is played.
The Train and Play is a two day program from 5:45-7:15pm for all athletes in 10th-12th grade. The program is designed to focus on individual skill development through training on Mondays, and playing structured 6's on Wednesdays. Athletes must register for all 10 days.
Space is limited in all programs!
Questions contact Sasha at sasha@danversindoorsports.com.
6th-7th Grade Skills Classes
Mondays & Wednesdays 4:00-5:30pm

Five weeks
Starts: Monday, January 4th
8th-9th Grade Skills Classes
Mondays & Wednesdays 4:00-5:30pm

Five weeks
Starts: Monday, January 4th
10th-12th Train and Play
Mondays & Wednesdays 5:45-7:15pm

Five weeks
Starts: Monday, January 4th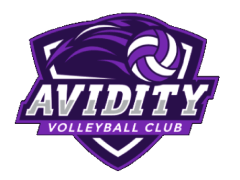 Avidity Volleyball Club was born in Marblehead, Massachusetts in 2013 for one reason, giving girls who are avid about playing volleyball the chance to play more volleyball beyond the high school season. Avidity Volleyball welcomes girls an opportunity to play volleyball in a skill centered atmosphere. Practices are centered around a solid foundation in passing, setting, hitting, serving, and defensive work. Athletes who are a part of Avidity Volleyball Club should expect to push their play to new levels while learning the importance of communication, teamwork, and above all, self-confidence in taking their game to the next level. Avidity Volleyball Club will host teams at the elite, travel, club and futures level this season, welcoming girls from ages 10-18. All Avidity teams practice twice a week. For more information please visit: www.avidityvolleyball.com.
Private Lessons
Private lessons are available from a certified volleyball coach with experience coaching players 10-18 years old. For more information about pricing and availability please contact: Volleyball Director Sasha Duprey at Sasha@danversindoorsports.com.