Join us for a fun 6-week sports program for children of all abilities to learn the fundamentals of soccer at Danvers Indoor Sports! Classes are non-competitive and are perfect for beginners or for children who are looking for small class sizes taught by well-trained coaches. Inclyousion Sports provides all equipment and children only need to bring water and wear comfortable clothes and shoes. This program is designed for children with and without disabilities to learn and play together. Skill building is modified to each child's experience level.
Inclyousion Sports provides inclusive sports enrichment programs to children, using innovative behavioral methods to teach sports, fitness, and social skills. Programs are designed by physical education, behavioral, and inclusion experts to introduce all children to a variety of sports through a series of lessons focused on skill building. Inclyousion Sports is on a mission to make high quality sports enrichment programs accessible to all children.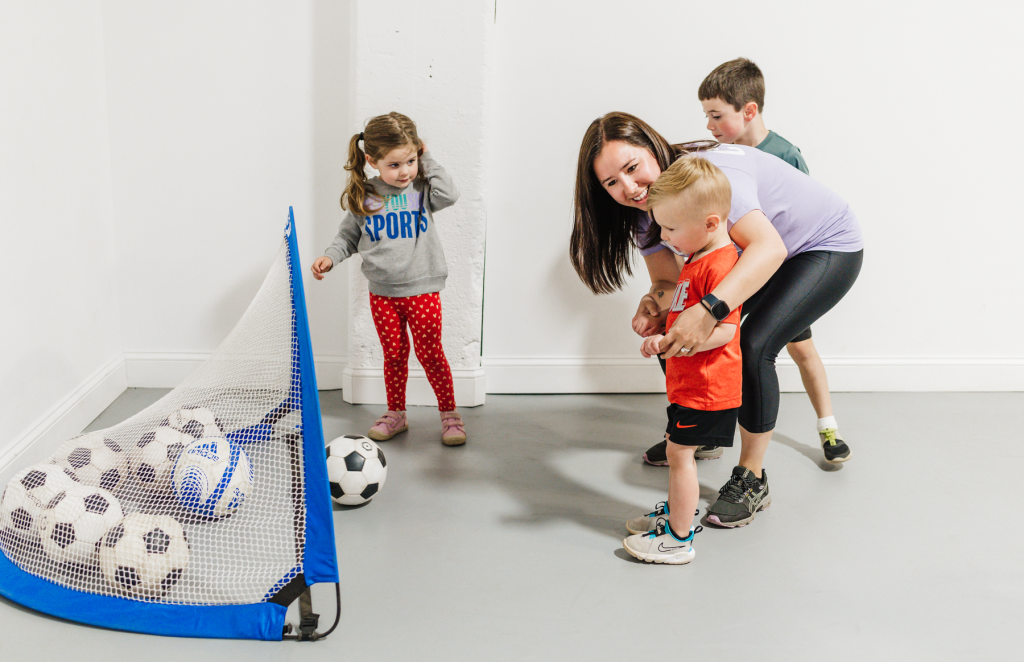 Days
Saturday 9:00-9:50am (ages 2-3)
Saturday 10:00-10:50am (ages 4-5)
Start Date: 10/14/23
End Date: 11/18/23
Price: $150/child (6 weeks)
Join anytime — we prorate!
Location: Field 7 (upstairs) at Danvers Indoor Sports
Questions? Email alexa@danversindoorsports.com.