If your child has a day off from school, DIScover has you disCOVERED!
DIScover School Vacation camps give children a great opportunity to socialize and play a variety of sport specific games, different variations of tag, dodge ball, board games and more!
Our staff connects with the kids and participates in all activities to ensure all children are engaged and having FUN!
We also offer before and after care for full day program!
AGES 3.5-12
Full Day: 9:00am – 3:00pm; Half Day & Mini Clinic: 9:00am – 12:00pm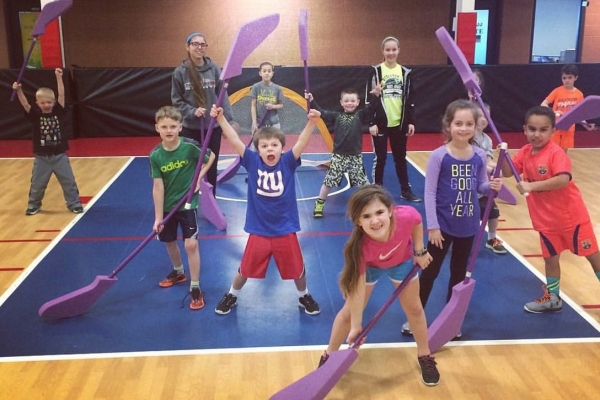 April Break – Full, Half & Football Camp
4/17-4/21
Half and Full Day Camp ages 5-12 from 9-Noon or 9-3pm
Cost: $75.00 Non-Members, $65.00 Members, $45 for Half Day Camp
Before and After Care are available 8am-9am and 4pm-5pm.
April Break Mini Clinic
Tuesday 4/18, Wednesday 4/19, Thursday 4/20
Ages 3.5-5 years* from 9:00am-Noon
*must be toilet trained
Join Coach Lex and DIS Staff for a fun morning filled with sports, games, obstacle courses, LEGOS, arts & crafts, STEM activities and more! Sign up for 1 or multiple days. Here is a sample schedule of what the day looks like:
9:00-9:15am – Drop Off. Free play with balloons, soccer balls, hula hoops
9:15-9:30am – Obstacle Course
9:30-10:00am – Scooters & Parachute Games
10:00-10:30am – Snack
10:30-11:00am – Art: Bead Bracelets
11:00-11:30am – Sports: Soccer
11:30-12:00pm – Choice: Board Games, Puzzles, Building Blocks, LEGOs, Coloring
12:00pm – Pick Up
Questions? Email alexa@danversindoorsports.com
Cost: $45 Non-Members, $40 Members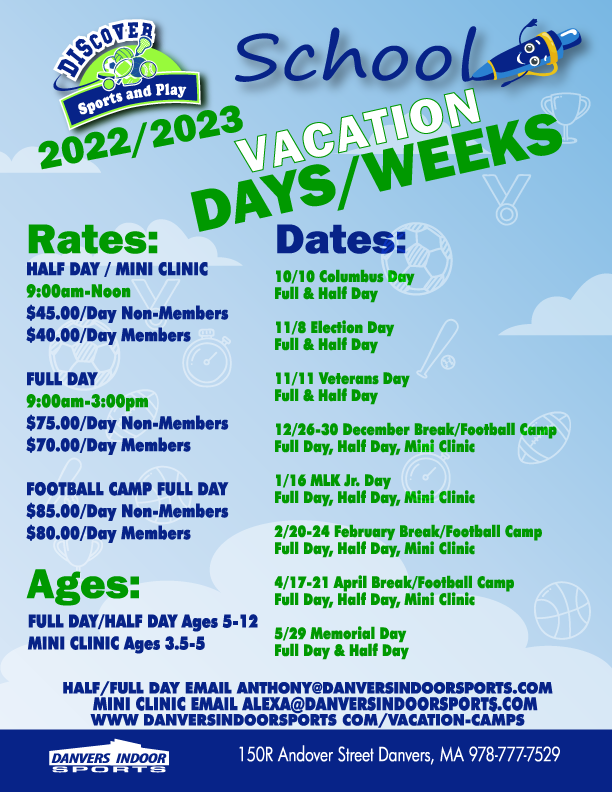 CITs
CIT's (ages 13-15) will be part of daily training with DIScover School Vacation Camp Senior Staff and will learn about leadership, inclusion, communication, and teamwork. These training oppportunities will prepare CIT's to assist the DIScover Coaches during the camp day. 
Rate: $40.00/day