Danvers Indoor Sports believes in teams. Whether it is on the field or off the field, teamwork part of developing trust and working together to reach common goals.
At Danvers Indoor Sports, team building activities are great for youth and adults.
Companies are invited to play sports and participate in team building activities to build comradery, healthy working relationships and decrease stress.
To plan and book your team building outing, please call please call 978-777-PLAY or e-mail events@danversindoorsports.com.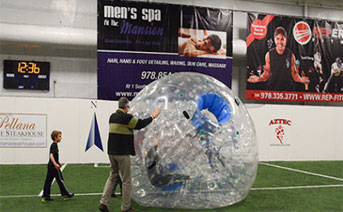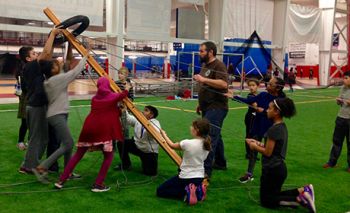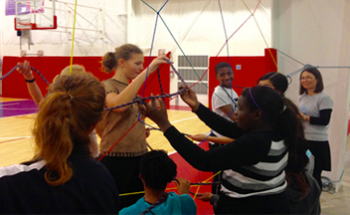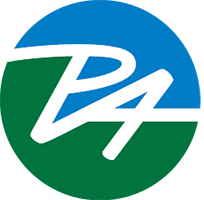 Project Adventure is a proud partner of Danvers Indoor Sports
Athletes are used to dedicating hours of practice to developing skills for their respective sports, but one of the forgotten keys to success is team chemistry: a trait that requires a special kind of coaching – the kind we have done best since 1971. Whether you are a college football team or a youth soccer team, Project Adventure will work with you to customize an adventure training program that will inspire your team to reach its true potential.
For more information, please visit www.pa.org.