DIScover TOTS is a sport-based child development and physical fitness program for children aged 2.5-3.5. We use a variety of fun, high energy skill building games and activities to engage kids in a noncompetitive environment, building self-confidence and pride. Classes are designed to develop gross motor skills and abilities such as kicking, catching, throwing, jumping, running, teamwork, and sportsmanship as well as introduce the foundation of sports such as football, soccer, track and field, lacrosse, racket sports and more. Children will learn basic skills of their respective sports program, as well as have fun with their peers and phenomenal coaching staff!
To find out more about any of our DIScover TOTS programs, please email alexa@danversindoorsports.com or anthony@danversindoorsports.com.
*$30 Annual Membership Required.
DIScover TOTS Tumblers
Tots Tumbler is a 50-minute parent-child class that is designed for children to learn spatial awareness, multi-step directions, gross motor skills, body awareness through games, music, and obstacle courses.  Parents are expected to assist their child with following the coach's instructions. Children explore various gymnastics equipment including the balance beam, bar, trampoline, and more. This class also will also include scooters, hula hoops, and parachute play, and more!  
Spring II
Wednesday 10:40-11:30am, 4/12, 4/26, 5/3, 5/10, 5/24, 6/14
Cost: $96 (6-weeks)
RETURNING SEPTEMBER 2023
Questions: Email alexa@danversindoorsports.com
DIScover Sluggers
Children will learn basic wiffleball skills (hitting, throwing, retrieving, and running bases). Non competitive games are introduced like Brick Build Up, Red Light Green Light and more.
Email anthony@danversindoorsports.com for more information.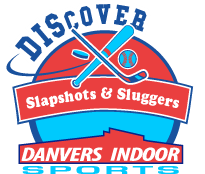 We prorate, Join Anytime!
Spring II
Dates: Monday 12:00pm: 4/10, 4/24, 5/1, 5/8, 5/15, 5/22
Cost: $96 (6 weeks)
Summer 1
Dates: Monday 12:00pm: 6/5, 6/12, 6/19, 6/26, 7/3, 7/10, 7/17, 7/24
Cost: $128 (8-weeks)
Summer 2
Monday 12:00pm: 7/31, 8/7, 8/14, 8/21, 8/28
Cost: $80 (5-weeks)
DIScover TOTS Multisport introduces young athletes to racket games, football, track, lacrosse, soccer and more through fun, high energy games and activities. Each week young athletes will be taught the fundamentals of a specific sport while also developing their gross motor skills, building confidence, using teamwork, and having fun!
Any questions, email alexa@danversindoorsports.com.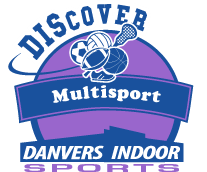 We prorate, Join Anytime!
Spring II
Sunday 9:00am: 4/16, 4/23, 4/30, 5/7, 5/14, 5/21
Sunday 10:00am: 4/16, 4/23, 4/30, 5/7, 5/14, 5/21
Thursday 10:00am: 4/13, 4/27, 5/4, 5/11, 5/18, 5/25, 6/1
Friday 10:00am: 4/14, 4/28, 5/5, 5/12, 5/19, 5/26, 6/2
Cost: $96.00 (6 weeks), $112 (7 weeks)
Summer 1
Sunday 10:00am: 6/11, 6/18, 6/25, 7/2, 7/9, 7/16, 7/23
Friday 10:40am: 6/16, 6/23, 6/30, 7/14, 7/28
Cost: $112 (7-weeks); $80 (5-weeks)
Summer 2
Sunday 10:00am: 7/30, 8/13, 8/20, 8/27
Cost: $64 (4-weeks)
DIScover Ballers classes are designed to help transition children into non-competitive team play. Children learn basic basketball skills (dribbling, passing, scoring, and defense). Scrimmages will focus on building teamwork and help players understand how to apply skills learned in game situations. Some non-competitive basketball games are introduced such as relays, knockout, tag games and more. 
Questions Email Coach Anthony at Anthony@danversindoorsports.com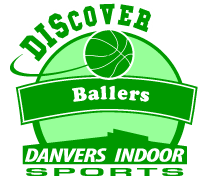 We prorate, Join Anytime!
Spring II
Monday 10:00am: 4/10, 4/24, 5/1, 5/8, 5/15, 5/22
Friday 11:00am: 4/14, 4/28, 5/5, 5/12, 5/19, 5/26, 6/2
Cost: $96 (6 weeks), $112 (7 weeks)
Summer 1
Monday 10:00am: 6/5, 6/12, 6/19, 6/26, 7/3, 7/10, 7/17, 7/24
Friday 11:00am: 6/9, 6/16, 6/23, 6/30, 7/14, 7/28
Cost: $128 (8-weeks); $96 (6-weeks)
Summer 2
Monday 10:00am: 7/31, 8/7, 8/14, 8/21, 8/28
Friday 11:00am: 8/4, 8/11, 8/18, 9/1
Cost: $80 (5-weeks); $64 (4-weeks)