TODAY'S ATHLETE AND TOMORROW'S CHAMPION
About DISFH
Our mission at DIS Field Hockey is to prepare our athletes to compete at the highest level while setting personal goals for individual growth.  We are committed to push our athletes to their full potential, introducing new skills as well as improving and mastering fundamentals of the game. At DIS Field Hockey, we believe the field is an extension of the classroom.  We are looking to build confidence in our athletes and prepare them with the strength to be a contributing member of their community. Contact ssparks@danversindoorsports.com for more information.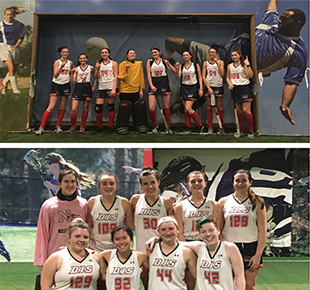 CLUB
(U12-U14)
DISFH Club is a developmental program for players who are looking to dedicate more time to the game of field hockey throughout the winter season.  DISFH Club encourages local athletes to play year round to enhance their skills and compete at a high level at the U14, U16 and U19 age groups.
Session 2: Begins April 2nd through the week of May 28th
Tryouts: March 17, 8:30-10:00am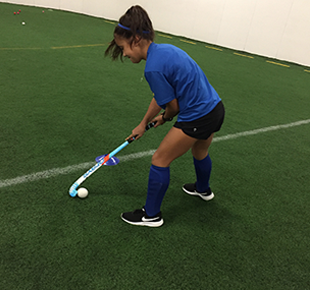 SKILLS
(Grades K- 5 & 6-12)
DIS Field Hockey is continuously offering skills programs to strengthen your knowledge and tactical game. If club and leagues are not conducive to your schedule, this is a great option for you to stay in the game.
Sessions run monthly starting Fridays from 6:00-7:00pm in January.
Guest College Coach: April 26th from 6:00-7:30pm
Ages: 13-18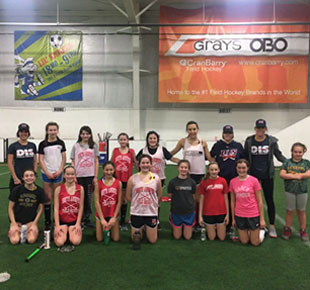 LEAGUE
(Middle, High School & Adult)
DIS Indoor Leagues provide teams with fun, competitive play during their off-season. We offer 7vs7 game play that tightens players' turf skills, all the while allowing them valuable time to connect on the field with their teammates. Our leagues provide opportunities for middle school, high school and adult athletes.
Session 1: November 18th – January 27th
Session 2: February 3rd – April 7th